[vc_row gap="5″][vc_column][vc_empty_space height="40px"][vc_row_inner][vc_column_inner width="1/6″][/vc_column_inner][vc_column_inner width="1/6″][/vc_column_inner][vc_column_inner width="1/6″][vc_btn title="Castellano" color="primary" align="center" link="url:https%3A%2F%2Fabrates.com.br%2Fcongresso-2021-biografias-y-resumenes-es%2F|title:haga%20clique"][vc_empty_space height="20px"][/vc_column_inner][vc_column_inner width="1/6″][vc_btn title="Português" color="black" align="center" link="url:https%3A%2F%2Fabrates.com.br%2Fcongresso-2021-biografias-e-resumospt%2F|title:Clique%20aqui"][vc_empty_space height="20px"][/vc_column_inner][vc_column_inner width="1/6″][/vc_column_inner][vc_column_inner width="1/6″][/vc_column_inner][/vc_row_inner][/vc_column][/vc_row][vc_row][vc_column][vc_tta_tabs color="black" active_section="1″][vc_tta_section title="Workshop – July 9″ tab_id="1620698853773-20297378-9d32″][vc_column_text]
Alitral Online
Literary Translation: creation and diversity — We will explore the reality literary translators experience in the Ibero-American scenario: their rights, job market, penetration of their work outside this geography, besides samples of contemporary works in Portuguese and Spanish. A linguistic performance will close the program.
The Alianza Iberoamericana para la Promoción de la Traducción Literaria is active is different aspects of the literary translation profession and in different countries through strategic aliances. These partnerships afford the entity special insight into the professionals' standing in the market, and to celebrate their efforts through activities such as  La Cantera de Traducctores, live events, promotion and realization of workshops, and related events,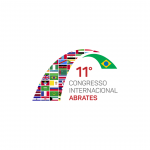 Opening
With Marcelo Neves as the Master of Ceremonies on behalf of the Board and welcome address by President Giovanna Lester.
Keynote Speaker
Renato Beninatto
Chairman and co-founder of Nimdzi, Renato shares with us decades of experience. Be it in international consulting, market research, sales and marketing, or translation, Renato is gifted with an innate and sharp sensibility that allows him to see trends with the foresight to take advantage of them successfully.
His work in the areas of market research and analysis places him as one of the greatest influencers in the market, with his opinions and insights, anticipating the future for translation and interpreting.
Membership Meeting
Abrates members only
[/vc_column_text][/vc_tta_section][vc_tta_section title="Jaguatirica – July 10 and 11″ tab_id="1620698857410-834f0e7a-5490″][vc_column_text]
Saturday, July 10
Australian translator Alison Entrekin has translated many Brazilian authors' works into English, such as Budapeste (by Chico Buarque), City of God (by Paulo Lins), The Eternal Son (by Cristovão Tezza), Near to the Wild Heart (by Clarice Lispector), and My Sweet Orange Tree (by José Mauro de Vasconcelos). In 2019, she received the Australian NSW Premier's Translation Prize for her body of work. These days, she is working on a new translation of The Devil to Pay in the Backlands (Grande Sertão: Veredas, by João Guimarães Rosa) with support from Itaú Cultural.
---
Updates and discussion of details about the ongoing English translation of The Devil to Pay in the Backlands (Grande Sertão: Veredas).
Rafa Lombardino is a Brazilian based in California, since 2002. A translator since 1997, with dual certification from the American Translators Association (ATA) for Portuguese into English and English into Portuguese. Rafa also holds a certificate for translation from Spanish into English from the University of California in San Diego Extension where she also teaches on the role of technology in translation (2010). Her online class "Tools and Technology in Translation" has a companion book by the same name. She is the Executive Director of Word Awareness and specializes in the fields of technology, communication, marketing, HR, health, education, immigration, audiovisual, and literature.
---
We will learn the technical and practical parts of voice recording to explore the possibility of offering combined translation and narration services to our clients. We will review basic requirements and learn about Audacity, free software for recording and editing sound files. 
Óscar Curros is a translator and journalist who graduated from the Universidade de Santiago de Compostela (Spain), where he lives, but he lived in Brazil for 11 years. Currently, Óscar works at Certified Interpreting Services (CIS), in the United States. Óscar earned his graduate degree in Strategic Communi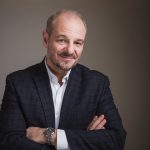 cation Management from Universidade de São Paulo (USP). He translated Sua Majestade, o Intérprete ["Your Highness, the Interpreter"] (by Ewandro Magalhães) to Spanish (published as Su Alteza, el Intérprete).
---
In an informal chat between author  and translator, we explore the whole translation process, from selecting a translator, the teamwork required, terminology discussions, problem-solving, etc. 
Maitén Vargas (ella/ela/she) has been a self-employed translator, interpreter, and proofreader since 2011. She specializes in gender, health, sexual and reproductive rights, sustainable development, and other fields. Maitén works with various NGOs and international entities. She is a member of Colegio de Traductores de la Ciudad de Buenos Aires, Argentina, having received graduate scholarships for Argentina, France, and Spain. Maitén has taught translation at Instituto Pedro Goyena, in Bahia Blanca,  was an Adjunct Professor of  Social Sciences Translation at Traductorado del Lenguas Vivas J.R. Fernández, Buenos Aires. And she is also a member of the group Traductoras e Intérpretes Feministas de la Argentina (TEIFEM).
Erika Cosenza (ella/ela/she) has 20 years of experience in editing, proofing, translating, and interpreting in English-Spanish, and Italian-Spanish language pairs. For the past five years, she has worked in the Portuguese-Spanish pair and will soon include German in the group. Erika also works as a lexicographer for an important Argentine publishing house and has collaborated with Laboratorio Fundéu-RedACTE. She is a member of IAPTI, AATI and PLECA (professional associations) and of the group Traductoras e Intérpretes Feministas de la Argentina (TEIFEM). Erika is convinced that there are other ways of being a professional.
---
We are living in a new world. Not only because the pandemic forced us to reinvent ourselves, look for new ways of connecting with each other, new ways of working, new ways of studying. It is a new world because we are shaking the foundations on which concepts and prejudices related to identity, gender, and sexuality are cemented. LGTBIQ+ groups have been fighting for their rights and are also creating an awareness regarding the relationship between power, language, and recognition.  This work aims to rethink how people think and talk about themselves and this new world.
Ana Ribeiro Olson is a translator and copywriter with 10 years of experience in the transcreation of marketing material in English and Spanish into Brazilian Portuguese. She teaches Creative Translation at I2b, a module that focuses on translation for tourism and advertisement, highlighting the market's best practices. Her site is anaribeiroolson.com.br.
---
Clients see their texts as "their babies," but sometimes the baby is too ugly! Should we, as translators, point that out?  How? 
It is time to abandon the idea that we are "just service providers" and to position ourselves as partners of our clients. In this session, we will discuss the need to evaluate our work from a more holistic perspective, list a few common types of problems, submit strategies for suggesting changes in a professional manner, and evaluate how this approach can be beneficial for all involved. 
Marisol Mandarino is a Public Translator and Commercial Interpreter certified in English and Spanish. She is part of the Association of Public Translators of Minas Gerais, and of Abrates' Audit Committee. She has a Bachelor's Degree in Portuguese-English (Federal University of Rio de Janeiro), Specialization in English translation (Pontifical Catholic University of Rio de Janeiro), and Postgraduation in Spanish translation and interpretation (Universidade Gama Filho), with experience in English-Spanish interpretation booths at Universidad de Salamanca. Since 2016, she has studied the Hague Apostille legislation and the use of digital certification in sworn translations. Founder of the Interpret-Vol project.
Simone Castro is a Public Translator and Commercial Interpreter certified for Spanish and Portuguese in São Paulo for over 20 years. She obtained her graduate degree in Spanish into Portuguese Translation at Universidade Gama Filho, in 2010. She has been an Abrates Certified translator since 2015 and is active in the Association's programs. Simone is also a member of Atpiesp (Associação de Tradutores Públicos e Intérpretes Comerciais do Estado de SP), Aptrad (Associação Profissional de Tradutores e Intérpretes) and Sintra (Sindicato Nacional dos Tradutores e Intérpretes).
---
Come learn everything you have always wanted to know about TPICs. Bring your questions.  Share your questions about exams, how often they happen, their expiration, TPICs obligations, who can and who can not be a TPIC, what the restrictions are, what the advantages and disadvantages are, and the effects of new proposed laws.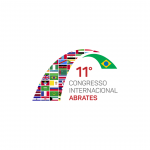 William Cassemiro, Founder, Lídio Rodrigues, Coordinator, Gio Lester, Mentor
---
The Program celebrates 5 years. What are its contributions, how has it grown, what can we expect of it are some of the questions we will answer.
Sunday, July 11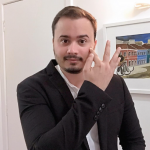 Fernando de Carvalho Parente Jr is the President of the Brazilian Federation of Translators and Interpreters of Brazilian Sign Language (FEBRAPILS), a Brazilian Sign Language/English/Brazilian Portuguese translator and interpreter himself, is also a Professor in the Department of Languages, LIBRAS and Deaf Studies at the Universidade Federal do Ceará (UFC), a doctoral candidate of Translation Studies Universidade Federal de Santa Catarina (UFSC), he holds a Master's Degree in Translation Studies from UFC, and a BA in English Language with a minor in Translation from Universidade Estadual do Ceará (UECE).
---
Being a sign language interpreter involves not only helping Deaf people communicate. It is entrepenurial. It is helping the Deaf Community defend its rights. It is also social activism. Or is it?
Laila Compan is an audiovisual translator, specialist in subtitling, holds a BA in Pedagogy from the University of Rio de Janeiro, and holds a graduate degree in Spanish translation from the Estácio de Sá University. She is a speaker, coach, subtitling teacher, former mentor at Abrates' Mentoring Program, and CEO of the blog Tradutor Iniciante.
---
The audiovisual translation market is in constant growth, especially that of subtitling. Besides promoting accessibility, it has been a great ally for social media content creators, which has expanded our market even more. In this session, I will explain the six skills a professional must develop to work with subtitling, present difficult cases, and how to overcome them successfully. 
Giovana Bomentre travels to the past by attire and to the future by books. She edited fiction for three years at Morro Branco and now freelances as translator and editor, as well as sex educator. She can be found at the newsletter Ponto sem Nó, the literary blog  Sem Serifa and the YouTube channel Agora Pare.
---
Historical basis, current relevance, and practical usage of Gender-Neutral Language both in the corporative environment and in literature.
Lorena Honorato Borges has been a lawyer since 2001 and technical translator for more than 13 years. She is a full-time translator and reviewer in the pair EN>PTBR in various fields such as IT, websites, human resources, and marketing. She lived and studied in England for a year and a half, where she studied and earned international certificates. Back in Brazil, she left law practice aside and gave in to her passion for the English language as a professional translator.
---
This session is for beginners, intermediate and advanced professionals, providing tips on how to be successful and overcome issues. 
A possible tried and true path for becoming a good professional in this new economy that is here to stay, the Gig Economy. In the Gig Economy, there is no structured working agreement, records, or benefits under the Brazilian Consolidated Labor Laws (CLT in Portuguese), which demands that the professional exercise a few measures to stand out and keep her name in the clients' database.
This trend has come to stay and is the future. We need to know the best practices to remain top of mind.
Claudia A. Morales Mellado  Female afro-brazilian female writers literature penetration in Spanish speaking Latin America is the topic of Claudia's presentation.
Paula Abramo graduated in Literature and Arts from UNAM, she is a Literary Translator from Portuguese into Spanish. Paula has translated almost 50 books from authors such as Raul Pompeia, Clarice Lispector, Luiz Ruffato, Veronica Stigger, Angélica Freitas and Ana Martins Marques. She received the Bellas Artes de Traducción Literaria Margarita Michelena 2019 Award and the Poesia Joaquin Xirau Icaza 2013 Award. She was a Resident Translator at Banff International Literary Translation Centre (Canada) and at Translators Looren (Swiss).
Ricardo Souza is a full-time translator, interpreter, project manager, editor, post-editor, reviewer, cultural consultant, General Secretary of Abrates, where he has served as Presidente and Director, also. Ricardo is the Secretary to the ABNT's Committee for the Standardization of Translation and Interpreting Norms – Comitê ABNT/CEE-239. The ABNT is the Brazilian Association of Technical Norms, ASTM's Brazilian counterpart.
---
Paula and Ricardo will discuss various points and counter-points about the presence of cultural and social aspects in the work of translators. We all know that translating and interpreting involve much more than simply exchanging one language's vocabulary to another's, but how do we actually do this in our day-to-day work? These and other questions will be answered.

Board Roundtable
 Um espaço para perguntas de associados, não associados e palestrantes sobre como a Abrates opera, seus planos futuros, sua participação no mercacdo global de tradução e interpretação e mais.
Closing Keynote
Henry Líu is in a privileged position within our profession: in addition to being an active interpreter, he is a member of the Advisory Board, and former president, of the FIT-IFT (International Federation of Translators). Henry will share his vision of the future with us from the perspective of a professional living in a world without borders.
[/vc_column_text][/vc_tta_section][vc_tta_section title="Arara Azul – July 10 and 11″ tab_id="1620698856506-f8d48fff-aced"][vc_column_text]
Saturday, July 10
The Voice of Interpreters in Brazil
The Associação Profissional de Interpretes de Conferência takes command of the intrepretation track today. It is an honor to partner once again with APIC.
Katty Kauffman is a seasoned court and conference interpreter. Since the pandemic, she has focused her attention on improving conditions for all –interpreters and speakers– working in extremis from home via RSI. She hosts a YouTube Channel (Remote Simul Interpreting) that reviews the different platforms and addresses best practices for remote interpreting work.
---
You're on a call with a virtual boothmate. How do you coordinate the handover? What tools are out there? What are the best practices today? Learning Points: Available backchannel options; Technique for Handovers; Best practices under "Boothmate Distancing".
Javier Castillo is president of Castillo Language Services, Inc. in NC and is an interpreter, translator, consultant and internationally recognized speaker. He has provided training for hundreds of court, medical, conference and community interpreters and translators across the world.
Javier is a frequent speaker and trainer at national and international conferences. He is the President of the CATI and the Head of the U.S. Chapter of IAPTI, and an active member of the ATA and NAJIT.
---
Every good interpreter has their own notetaking system. If you have already reached this level, this is an opportunity for you to reflect on your practices and identify opportunities for improvement. If not, this is an opportunity to raise your practice to the next level and develop your own system. Come learn not just how, but also why we take notes. We will explore various elements of a proficient notetaking process: layout, markers, fast writing, shorthand, symbols, and practical exercises. Let's find out what works for you.
Patrizia Cavallo is Italian and has lived in Brazil since 2011 where she is an Italian, Portuguese and English Translator and Interpreter. She has a Master in Interpreting (UNIBO-Italy) and a Doctorate in Language and Literature (UFRGS-Brazil). She teaches courses in the Italian Language, translation, terminology, and CAT tools and she is the co-administrator of Interpretech, a Facebook virtual forum about technologies in interpreting. She is accredited by Abrates (PT<>IT) and is a member of SINTRA, ABRAPT, and Catálogo de Tradutores.
Marsel de Souza is a Conference Interpreter and Translator in Brasilia. Bachelor in Translation by Universidade de Brasília and member of AIIC, APIC, ABRATES and ATA. He is one of the founding partners of Elos Intérpretes e Tradutores which gathers a remote interpreting studio and a translation office at the federal capital. Marsel is co-administrator of Interpretech, a Facebook virtual forum about technologies in interpreting.
---
We will report and reflect on the results of the longitudinal study entitled Interpretation Technologies, conducted between 2020 and 2021 with approximately 100 interpreters working with Brazilian Portuguese, both in Brazil and abroad. The study aims to map the use of technologies by these interpreters and to identify their impressions and expectations about the most important technologies in the field of interpretation, including in the context of the Covid-19 pandemic. The study, created in the form of a questionnaire, addresses topics such as CAI tools, Remote Interpretation and Automatic Interpretation, and was very significant in shedding light on the perception of interpreters as to the impact of technologies on their profession and on the market, as well as on the evolving use of such technologies over this period.
Maha El-Metwally is a conference interpreter in the Arabic booth. She works for a wide range of international organizations, including the European Institutions and the United Nations. She is a member of the International Association of Conference Interpreters (AIIC), the Chartered Institute of Linguists (CIoL) and the American Translators Association (ATA). She is also a Fellow of the Institute of Translation and Interpreting (ITI), where she served on the Board and the Membership Committee.
Maha has an MA in interpreter training from the University of Geneva. She is associated with a number of universities both in the UK and abroad where she contributes to the curriculum. She is passionate about technology in the field of interpreting and offers courses on the subject internationally both in-person and remotely.
---
A lesson learned from the Global Financial Crisis is that diversification is a good thing for a freelancer. COVID-19 confirmed this lesson. In this talk, we will look at transferable skills that interpreters could use to diversify the services they offer. The aim is to be able to weather future storms.
Darinka Mangino is a conference and court interpreter for Spanish, English, and French. She holds a Masters in Advanced Studies for Interpreting Trainers from the University of Geneva, Switzerland; a PGC in Forensic Linguistics from Aston University, United Kingdom and a university degree in Conference Interpreting from Instituto Superior de Interpretes y Traductores, Mexico City. She is a member of the International Association of Conference Interpreters (AIIC) and the Mexican Translator´s Association (OMT).  Mangino has over 20 years of professional experience as a high-profile Conference Interpreter. She has served as the personal interpreter of three presidents of Mexico and provides her professional services for several international organizations, NGOs, and private companies.
Darinka is an Adjunct Professor for Interpreting at ENALLT-UNAM and founder of Lexica Aula Virtual para Interpretes and Proyecto Cenzontle. She has taught at an undergraduate and graduate level for over a decade and coaches interpreters with future-proof skills needed for 21st century in-person and virtual meetings
---
In this 90-min workshop, participants will review the basic skills of consecutive interpreting and will learn tips to hone their skills and grow their confidence in front of an in-person or virtual audience. The exercises are aimed to enhance the various skills needed to deliver accurate and ear-catching interpretations.
Cristiano Mazzei holds a degree in translation and interpretation from Ibero Americana and a Master's in translation studies from the University of Massachusetts Amherst. He has worked as a translator, interpreter, and teacher for many years, more recently in the health and legal fields. Currently, Mazzei is a professor and director of an online translation and interpretation program at the University of Massachusetts Amherst. He is a certified health interpreter, certified forensic interpreter, and sworn translator in the state of São Paulo.
---
A discussion of methodologies and tools used for teaching interpretation in the virtual environment (synchronous and asynchronous) in multilingual university courses. Some topics covered include the pedagogical framework behind the courses (reflective practice and self-assessment), student engagement in the virtual environment/learning community; type of assessments best suited for online courses; how teachers can maintain a strong online presence; the place of theory in the development of critical thinking and decision making; new tools for online discussions; the place of ethics in teaching interpretation; and preparing students for an increasingly real future of remote and virtual interpretation.
Sunday, July 11
Romina Pérez Escorihuela holds a BA in English-Spanish Conference Interpreting from Universidad del Salvador (USAL), Buenos Aires, specializing in English-Portuguese and Spanish-Portuguese interpreting from Estudio Lucille Barnes, Buenos Aires. She studied Voiceover at ISEC in Buenos Aires between 2016 and 2018 and has experience working on radio programs as a columnist, voice-over in simultaneous recorded and institutional and event voiceovers.
---
How to improve vocal techniques for interpreting. Breathing techniques and vocal and physical relaxation. This will be an interactive lecture that will propose practical exercises.
Ron Araya & Roxana Gutierrez are professionals in simultaneous conference interpreting (EN<>ES). When combined, the professional experience of these two specialists spans nearly 58 years and spans a multitude of specialties, ranging from engineering to finance and from ecotourism to manufacturing. They both lead their own multilingual agencies collectively, providing cutting-edge services around the world.
---
We propose an exchange of experiences on the migration from face-to-face interpretation to the virtual environment and our journey to the hybrid modality. We offer recommendations for an effective adaptation in a chat about the different scenarios, modalites, advantages, and disadvantages.
Katharine Allen is a community and conference-trained interpreter with three decades of experience interpreting, training, and designing curricula. She is a licensed trainer and co-author for The Indigenous Interpreter® and The Community Interpreter® International training programs. As co-founder and co-President of InterpretAmerica, she worked for 10 years to raise the profile of interpreting. Katharine is a founding member of the new American Association of Interpreters and Translators in Education. Katharine has an MA in Translation and Interpretation from the Middlebury Institute of International Studies.
---
Before COVID-19, remote simultaneous interpreting (RSI) was making slow-but-steady inroads into our profession, primarily over platforms specifically designed for providing RSI, such as KUDO, Interprefy, and Voiceboxer. Overnight, any kind of orderly progression for adopting RSI got overrun. Community interpreters around the world have had to learn how to do remote simultaneous interpreting, but they rarely have access to dedicated RSI platforms. Instead, they have had to use the Zoom interpreting function or another web conferencing platform with a backchannel on another device. In other words, they have used some kind of hybrid system. This presentation will provide best practices for hybrid RSI setups, how to create a virtual booth or "backchannel" and basic scripts for working with clients.
Paloma Bueno is one of the best-known faces in the world of Brazilian Sign Language (Libras), because of her work and dedication. With a vast experience in simultaneous interpreting of Portuguese-LIBRAS, she has shown her talent in conferences covering a wide range of subjects, and she also interprets remotely. Her work can also be seen in entertainment programs and news media on various networks: government broadcast channels, TV Guarulhos, TV Band, and TV Cultura. Paloma also translates movies advertisement films for TV and internet streaming, for marketing, and even electoral propaganda. She is a member of ABRATES, APIC, and SINTRA.
---
We will present and discuss technical aspects, from contracts to the provision of Portuguese<>Libras RSI services, including a brief comparison between Hybrid and Remote. Let's explore some configurations of home studio equipment setups, physical space, system configurations, technical tests, and rehearsals. We will also investigate challenges and practical experiences in online events, such as relay.
Rodrigo Becker is a doctoral candidate in Civil Procedural Law at UERJ and holds a Master's Degree in State Law and Constitution from UnB, as well as a Graduate Degree in Civil Procedural Law from UniCeub. He is an undergraduate and graduate professor at IDP, a Brazilian Federal Attorney General, a Legal Advisor for the Brazilian Federal District, a Professor of Civil Procedure in Brasília, a founding member and President of the ABPC (Association of Procedural Law of Brasília), a member of the IBDP (Brazilian Institute of Procedural Law), and Coordinator of the US Supreme Court Research Group at the IDP.
---
Come and learn a little about the history and the differences between the highest Courts of Justice in the United States and Brazil. The lecture will also cover operational differences.
Jaqueline Nordin is a forensic interpreter, interpreter trainer, author, and researcher. She also leads the Forensic Interpretation project in Brazil, an innovative and pioneering project. She has a Specialization in Translation and Interpreting from Universidade Gama Filho and a Master's in Conference Interpreting (MCI) from Glendon College (York University, Canada).
Mylene Queiroz, co-owner and director of Interpret2B, began her career as a medical interpreter in the US, where she facilitated healthcare and other medical services. She is responsible for the Healthcare Interpreting curriculum at Glendon College (Canada). She has a Master's in Language Interpretation and Translation from UFSC and is currently enrolled in an MBA in Business Administration and Management at FGV.
Gio Lester, current president of Abrates, was Vice President of the National Board of Certification for Medical Interpreters (the US entity that certifies medical interpreters), a legal, medical, and conference interpreter, and brings to this chat the point of view administrative and organizational.
---
Community language support services are already a reality in Brazil. There are other countries and societies with similar services whose methodologies and practices we could adapt to our reality, avoiding the errors that were identified over time. Our reality goes beyond refugee communities. In addition to Portuguese, we also have Libras and more than 270 indigenous languages used for daily communication in the country. The reality of these non-Portuguese speakers needs a unified voice. Recognizing this need is a first step. But we are not talking about a future plan, but about a present and pressing need that cries out for attention.
Board Roundtable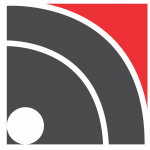 This is an open space for questions from members, non-members, and speakers about how Abrates operates, its future plans, its share of the global translation and interpreting market, and more.
Closing Keynote
Henry Líu occupies a privileged position in our profession: in addition to being an active interpreter, he is on the Advisory Committee of one of the most important entities of our profession, FIT, of which he was previously president. Henry will share with us his vision of the future from the professional's point of view in a world without borders.
[/vc_column_text][/vc_tta_section][vc_tta_section title="Boto Cor-de-rosa – July 10 and 11″ tab_id="1620698853783-a8689648-75b2″][vc_column_text]
Saturday, July 10
Izabel Souza holds a Ph.D. in Human Sciences with a thesis on the intercultural mediation of medical interpreters from the University of Osaka, Japan. She is a researcher and specialized interpreter-translator, having started her career as a translator in 1981. She was a professor at Boston University, Cambridge College, and at Osaka University (Japan) with which she still collaborates, in addition to belonging to the Advisory Board of the Miami Dade College translation and interpretation program. Izabel is the author of the book Intercultural Mediation in Healthcare and co-author of the book Handbook of Research on Medical Interpreting, 2019. She works as an expert on the ISO translation and interpretation committee, and was the project leader for the ISO 21998 Healthcare Interpreting Requirements and Recommendations, published in 2020.
---
The ISO is an international reference for many industries and therefore mentioning ISO draws the customer's attention. Many translators and interpreters are not aware of the content of the standards developed by ISO in order to educate the client on their behalf. We are fortunate to now have several standards to help us address the topics needed for professional translation or interpretation, including the minimum qualifications for interpreters/translators, and the client's responsibilities clearly described. This session will be an introduction to the standards of translation and interpretation; we will discuss the most important aspects of each standard and how to use them to strengthen our profession.
Ana Saldanha has been a professional translator since 2008 and holds a Masters's and a Ph.D. degree in Translation. She is also a Ph.D. student in Translation and Paratranslation at the University of Vigo, Spain. Professor in the Postgraduate Course in Translation at the Autonomous University of Lisbon where she also organizes webinars for translators, mentors, works on research and participates in translation and education conferences worldwide. Ana is a member of Women in Localization, APTRAD, and ITI, and a member of the EURASIA Research Group, since 2018. Ana is an Associate Board Member of the International Mentoring Association in the USA.
---
Mentoring should be seen as an effective tool to place translators in the professional translation market. Come and find out the answers to several of your questions: what is Mentoring? How to find a suitable mentor? What kind of situations to avoid in a Mentoring program? How to avoid "not suitable" mentors? What does it take to be a Mentor? What does it take to be a Mentee?
William Cassemiro is a former Director and President of Abrates. Among his achievements while on the Board, he considers the creation of the Mentoring Program to be the most important. The Program is geared to beginning professionals, providing guidance so they may step into the world of T&I with a better chance at success. His next step after leaving the Board was Translators101, touted as the Netflix of Translators and Interpreters. It offers over 140 recorded webinars, weekly live events, all at very low cost and some of the content is free.
---
"The market is saturated with translators, but not professional translators", according to Fabiana Zardo in an interview for TranslatorsPod101. How can you differentiate yourself from the competition and be in the second group? In this session, William Cassemiro will provide several tips, techniques and will tell "stories" about how to stand out in the translation market, how and where to obtain information, continuing education, improve cultural knowledge and professionalism not only with your own clients, but also with peers, the importance of ethics in the virtual environment and in personal interactions, always with examples on what to do and, mainly, on what not to do, so that you develop a good reputation and boost your career.
Luciana Galeani Boldorini holds a degree in Advertising. She works as a translator and proofreader of technical and advertising texts, and localization of board games since 2010. Her special appreciation for the topic took her to study RPG as a teaching tool in college. She turned her hobby into a profession.
Ivar Panazzolo Junior holds a degree in Advertising and is specialized in graphic design, branding, and visual identity. He started dedicating himself to translation, working in the area of ​​literature and localization of board games, and has more than 55 translations published in his 12-year career.
---
Come find out more about the expanding market, opportunities, and perspectives for translators, and board game localization works.
Karina Schweter Pereira, Psychologist, holds a degree from Fluminense Federal University (UFF) and specializes in Perinatal Health (from UFRJ) and in Children and Juvenile Psycho-Social Attention (IPUB/UFRJ). Dr. Schweter Pereira holds a Master's degree in Community Health from the Oswaldo Cruz Foundation (FIO/Cruz), with a focus on Children's and Women's Health. She practices clinical psychology in her own office and other institutions.
---
We have all had losses in this pandemic, in different aspects of our lives. Personal care deserves new analysis and renewed attention, as well as new ways of being in the new times, considering all the possibilities changes bring.
Giovanna (Gio) Lester is a translator and conference interpreter, speaker, writer with 40+ years of experience. She is a member of various professional organizations. Gio is the current President of Abrates, the former president of Miami Dade College's Translation and Interpretation Advisory Committee, co-founder and twice president of the Association of Translators and Interpreters of Florida (EUA). Workshops, webinars, articles, and mentoring are some of the tools Gio uses to share her knowledge.
---
The new reality ahead of us requires adaptation. The importance of attitude, identifying our limits and knowing how to expand them, identifying your ideal customer, marketing and competition are some of the points that we will explore.
Andressa Gatto is a translator, reviewer, and interpreter. She holds a Bachelor of Arts in Portuguese and English from the Federal University of Rio de Janeiro, a graduate degree in English Translation from Universidade Gama Filho, is trained in Conference Interpretation by Interpret2b, and is certified by Abrates in the English-Portuguese pair. She translates and reviews audiovisual material in the entertainment and corporate fields. She teaches the Audiovisual Translation module of the Interpret2b Translator Training Course.
Bruno Murtinho is a translator, subtitler, and conference interpreter. Co-founder of High5 Translation and Interpretation, Bruno works professionally in Brazil and abroad, having interpreted for Tony Robbins, Tony Robbins, T. Harv Eker, Will.I.Am, Danny Glover, Doug Nelson, two Nobel Prize winners, and many others.
---
A presentation on similarities and differences in techniques used in Audiovisual Translation and Interpretation, from the point of view of two professionals who work in both areas, and how this perception benefits the professional in producing quality work.
Sunday, July 11
Dominique Bohbot is certified as a translator, writer, editor, and trainer. She has worked as a manager, linguistic services at TMX Group (Toronto Stock Exchange and affiliated companies), where she led the successful integration of translation services at the financial terminology hub in Canada. In recognition of her services, the Association of Linguistic Services Managers awarded Dominique the distinction of honorary member. Her commitment to professional best practices is reflected in her mentorship at Editors Canada's French certification program and the Quebec Order of Certified Translators, Terminologists, and Interpreters. As a sought-after expert, she regularly talks as a guest speaker on several forums and conferences in Canada, the United States, Brazil, Spain.
---
In a virtual space expanding on geographical, linguistic, and cultural levels, the language industry is undergoing huge transformations. Multilingual, multinational, and multidisciplinary projects call for language professionals to continue to rely on their strong basic skills. But these skills alone no longer suffice. Today we operate in linguistic techno-processes that require re-evaluation. Based on her Canadian experience, Dominique Bohbot will provide a toolkit of skills that today's language professionals can't afford to not develop.
Ricardo Souza is a full-time translator, interpreter, project manager, editor, post-editor, reviewer, cultural consultant, General Secretary of Abrates, where he has served as President and Director, also. Ricardo is the Secretary to the ABNT's Committee for the Standardization of Translation and Interpreting Norms – Comitê ABNT/CEE-239. The ABNT is the Brazilian Association of Technical Norms, counterpart to the ASTM.
---
MTPE is a reality that we cannot deny. But are we prepared to get the best out of it or will we continue to see it as an enemy of the profession?
Josh Goldsmith is a UN and EU accredited translator and interpreter working from Spanish, French, Italian, and Catalan into English. He splits his time between interpreting, translating, and working as a trainer and researcher focusing on the intersection between interpreting, technology, and education. As Co-Founder and Chief Educational Officer of techforword, Josh shares tips about technology, translation, and interpreting in conferences and workshops, academic articles, and on Twitter.
---
Your favorite Technology Geek wants to help you get to the next level in terminology research and management. Terminology is essential for every translation and interpreting job. But where do you find the right terms and how do you keep them organized? This hands-on training will showcase five little-known terminology tools that are useful for both translators and interpreters: Babel.net e Wiki.links (semantics), Juremy (term banks and parallel corpora), SketchEngine (terminology extraction), and how to use Airtable to build a visual or sign-language glossary.
Board Roundtable
This is an open space for questions from members, non-members, and speakers about how Abrates operates, its future plans, its share of the global translation and interpreting market, and more.
Javier Castillo is president of Castillo Language Services, Inc. in NC and is an interpreter, translator, consultant, and internationally recognized speaker. He has provided training for hundreds of court, medical, conference, and community interpreters and translators across the world. Javier is a frequent speaker and trainer at national and international conferences.
---
It's coming down to the wire… Congress decided to punt once again on the issue… Hands down, this agreement is the best one I've seen.  You should sign… This operation will be a Hail Mary attempt to see if we can fix the problem once and for all.
Sports idioms are ever-present in American English –  you can find them in newspaper headlines, court cases, medical journals, conference speeches and all of us find ourselves little prepared. In this session, we will deal with the most common expressions and some somewhat esoteric ones, which are part of American jargon.
In addition to having over 25 years of experience in interpretation, Flor Monteiro is also a feminist psychotherapist, with extensive clinical experience.
---
Many of us still resist the use of inclusive language in our work, despite the growing number of clients who request the use of inclusive or neutral language in working languages. So, what to do? 
We will discuss the options, advantages, and disadvantages of each, and how to be able to transform these weaknesses into strengths in order to act as professionals who know how to adapt to the requirements of the target language.
Gisela Christiano is a translator specializing in legal texts and a professor of English-Portuguese legal translation and legal English. She holds a degree in Training Course for Translators and Interpreters from the Associação Alumni and a Law Degree at PUC/SP, and has been a lawyer for more than ten years in some of the most prominent offices in São Paulo. He studied specialization in Contract Law at PUC/SP and Real Estate Law at Secovi University, in addition to extension in Real Estate Investments by FGV/SP.
Fernanda Vitarelli is a translator and interpreter with a degree from Associação Alumni. She also holds a degree in Law from PUC MG and an LLM in Corporate Law from Ibmec MG. She has interpreted for legal personalities such as Ellen Gracie (former Minister of the Supreme Court), Bruce Ackerman (Professor of Constitutional Law at Yale University), and David Carroll (Documentary: Privacy Hacked). In addition, for 11 years she has dedicated herself to teaching English and holds a postgraduate degree in English Teaching and Translation also from PUC MG.
---
Bring the popcorn! Movies offer us great material for the active study of legal translation through scene analysis. We will check together choices made and alternatives, exploring the possibilities of use and explanation in different media. Transcripts of the chosen scene or scenes will be available to the participants.
Board Roundtable
This is an open space for questions from members, non-members, and speakers about how Abrates operates, its future plans, its share of the global translation and interpreting market, and more.
Closing Keynote
Henry Líu
The 13th president of the International Federation of Translators, Henry Líu, is a FIT Council Member, translator, interpreter, and educator. Henry was instrumental in the adoption of the UN General Assembly Resolution 71/288, which recognizes the value of the work of translation and interpreting in re relationship between nations, fostering the peace and understanding that support their development. His work culminated with the worldwide acceptance of September 3oth as International Translation Day.
Henry interprets for Heads of State, diplomats, and other high-ranking government and corporate representatives.
Henry has a unique position on the stage in which the future of our profession is developing and he will share his vision with us.
[/vc_column_text][/vc_tta_section][/vc_tta_tabs][/vc_column][/vc_row]